Throwback Metal Fest

The High Desert of Southern California may be out of the way for most, but when bands make the effort to bring the metal to the community – people show up in force. Kantation knows this, and that's why we've assembled all our favorites and yours for a two day fest celebrating metal the way you remember it.
The event is extremely exclusive. It's a small place. There will be a capacity limit… we could've sought out a larger venue, but we wanted to make the setting up close and in your face with your favorite band members hanging out and playing all day into the night AND we wanted to extend an affordable ticket price. $15 for 18 bands is pretty amazing.
$15 advance ticket
advance purchases only – no "at door" ticket sales! 
Throwback Metal Fest tshirt that lists all the performing bands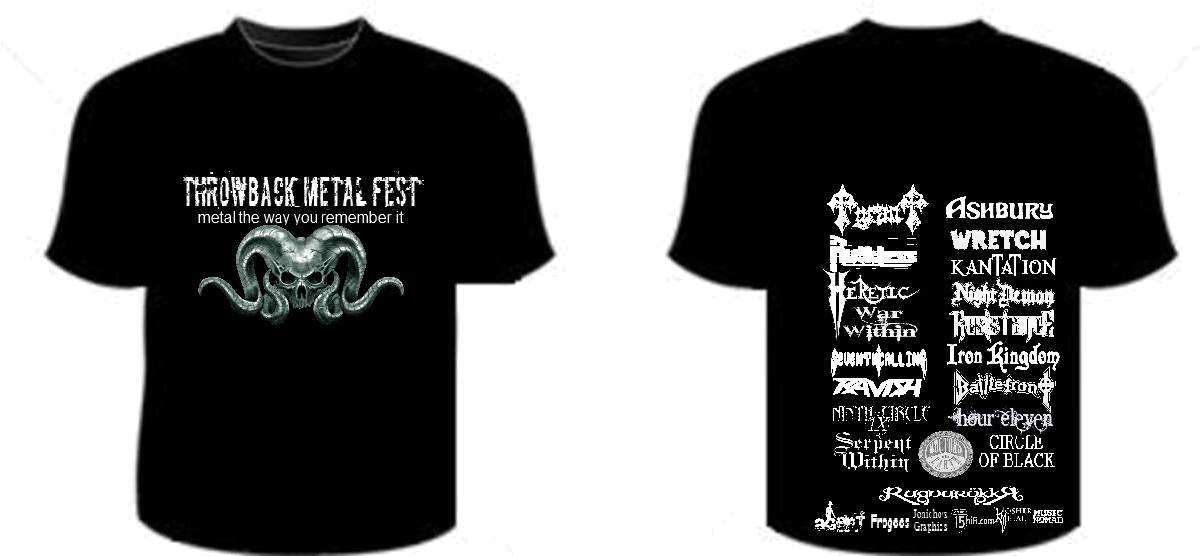 FREE with every advance ticket purchase.
T-SHIRT WILL BE PICKED UP THE DAY OF FEST!
CLICK HERE for a ton of details about the fest.
---
sponsors: Rock n Roll Industries Magazine, Jonicho graphics, Jake Brouwer, Frogees Inc, 15HiFi Studio & Kosher Metal, Music Nomad, Agent Entertainment & Ragnarokkr!
visit the Facebook event page and click on "GOING"!
https://www.facebook.com/events/1442336969321943