Band Bio and Member Bios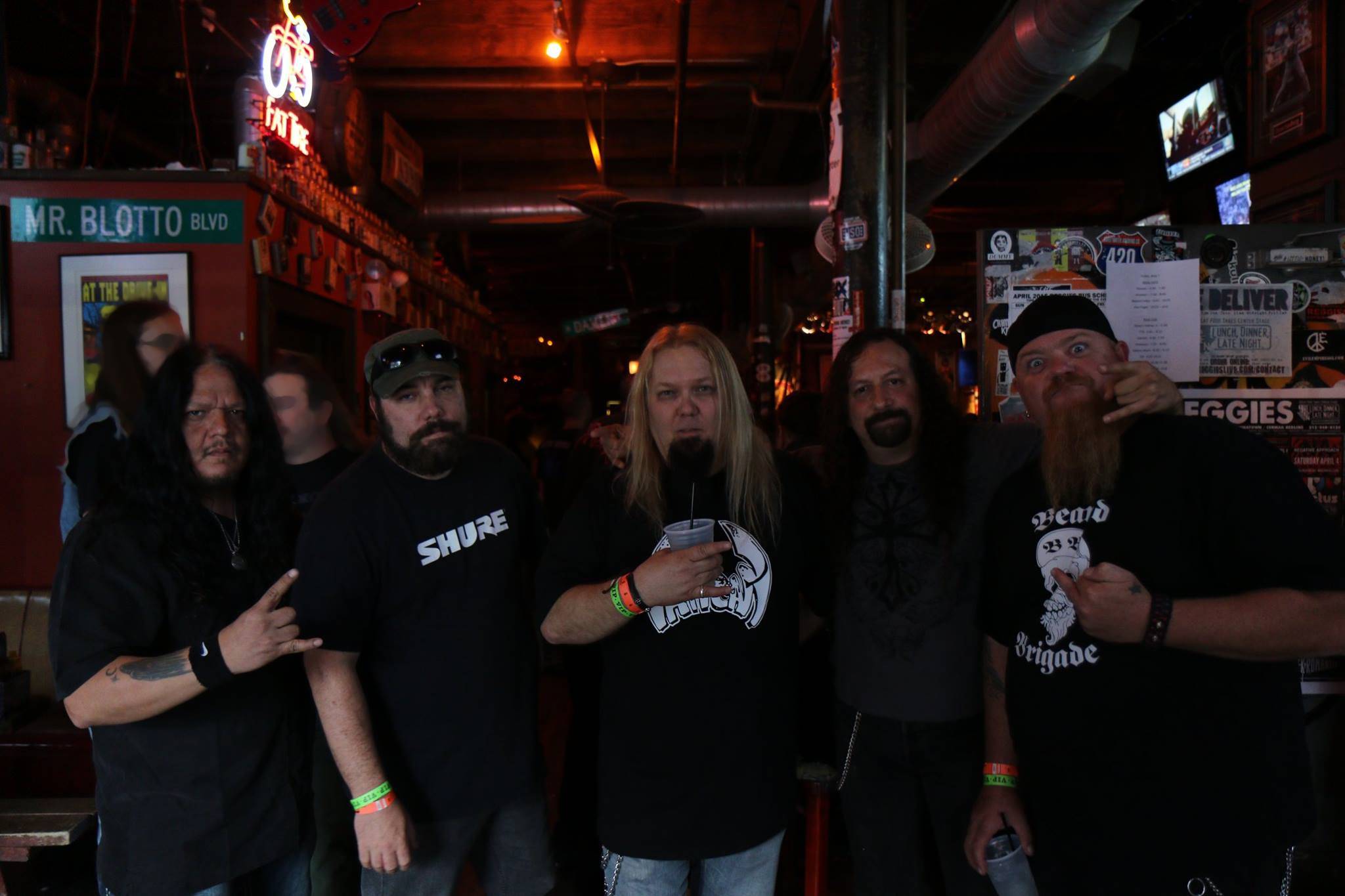 Seasoned veterans based in Southern California with a penchant for "galloping power metal".
Shared the stage with Fates Warning, Dio Disciples, Uli Jon Roth,  Kings X, Primal Fear, Helstar, Armored Saint, Nuclear Assault, Lynch Mob & others.
They're hosts & headliners of the Throwback Metal Fest held in Las Vegas and has included Bitch, Cage, Widow, Ruthless, Heretic, Ashbury etc.

The members collectively have an impressive studio and live experience spanning the globe
Here's a bit about the band members:
Martin DeBourge – Vocals: Former member of Torman Maxt & Damien Thorne, whom he appeared at Germany's "Keep It True Festival". He's also worked with Bryan Beller of Mike Keneally, Joe Satriani, Steve Vai, Dethklok & The Aristocrats fame. His recording projects include Head Transfer Process & Quester.
Nano Lugo – Guitar: Founding member of Southern California based bands Shocker, Roxxity & Caravan.
Nano is the brainchild behind Kantation.
Jaye Sooter – Bass: Credits include local gigging bands to the High Desert of Southern California – an old friend of Nano's and a welcomed addition to the band.
Jeremy Jimison – guitar: Founding member of Head Transfer process, whom he also recorded the project with DeBourge for the Ronnie James Dio Cancer Fund, which included Lisa LaRue, Steve Smyth of Forbidden & Bryant Crawford. Jeremy has also performed with The Jimmy Ash Band and has extensive session credits.
Vinny Galore – Drums: Member of Boston based bands Bar Flyz & Aftershokk. Opened for the likes of Ace Frehley, Dee Snider's Widow Maker, SOIL, Doro Pesh & My Ruin. A student of Brian Tichy of Whitesnake & Foreigner fame, Vinny is the consummate professional with a knack for solid time keeping and pulse racing double bass.