Nephilim Preview
We dropped the new album NEPHILIM at Ragnarokkr Fest this May 1st, to a well received crowd in Chicago. Now that it has been "officially" released, we would like to offer you the chance to hear the album in it's entirety. This will only be active a few short days (expires 5/8/2015).
The album is our second. It features all the members from the first album (Nano Lugo, Martin DeBourge, Brian Khairullah & Vinny Galore) with the addition of Jeremy Jimison on second guitar. Jimison had performed at all our shows after the release of Discovery, and it was only natural that he be an official member of the band. With his entry, came two songs penned by him (Forget Me & The Nephilim Suite).
Nephilim will not disappoint, it contains all the riffs and soaring vocals you have come to expect from the first album… along with some experimentation into layered melodies and harmonies (Walk Through Desire & Tragedy).  True to form, the lyrical content continues to be "real" gleaning from life experiences (Contemplation, Dying to Live).
Spinning off the concept started with the imagery on the first album, we formulated a story line that we will follow on subsequent albums via and song. The story begins with the warrior girl we see on the front cover of Discovery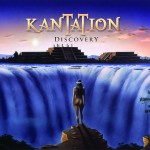 and continues with the art (Dusan Markovic) seen on the new album
 brought home in lyrical form with a story unfolding about how her people resist a race of aliens bent on control. Again, we have Jeremy Jimison to thank for this intricate story line, mapped out for us. The "true" Kantation Nation will find some enjoyment following this as the clues unfold.
The album features a guest a appearance by "Hignite" of "mindcage" sharing vocal duties with DeBourge on the track "Green River".
As well, it includes a bonus track that we included by popular demand. Saxon's "Power and the Glory" that's ONLY available with purchase of the complete album (not available as individual purchase). OR you can check out the full video here:

Have a listen to the entire album using the media player below, where you can also opt to purchase the download for just $7.99 if you so choose. Otherwise, you can purchase a CD by CLICKING HERE (we ship worldwide)