deal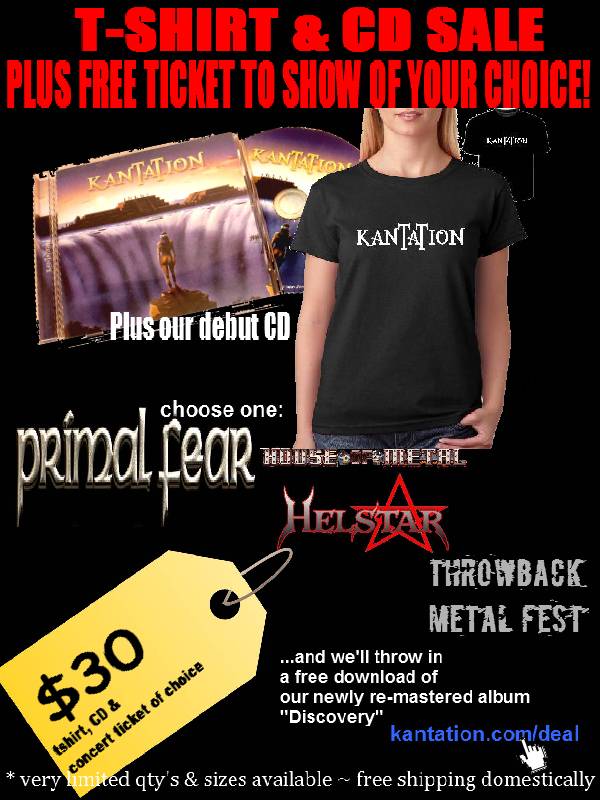 $30 for our 2014 edition t- shirt, the debut FULL LENGTH  CD and a concert ticket of your choice for any one of our upcoming shows. All shipped at no additional charge domestically.
the first run of our debut CD is included in this package. The art is expansive with a pull out insert in pano style.
Guest musicians include Ojo Taylor (Undercover, Adam Again), Michael Cerna (Mindwarp Chamber), Jeremy Jimison & Chris O'Rourke (Head Transfer Process) & Hande Burdg (Circle of Black)
We're including a link to download the newly remixed and remastered album "Discovery" with your completed purchase.
As an epic bonus – you get to pick whatever ticket you want for any of our upcoming shows. Whether it be May 15th in Anaheim with Primal Fear or June 7th with Helstar. OR you can grab one of the coveted tickets to August's Throwback Metal Fest.
this offer will NOT last – so act fast