Forget Me video in production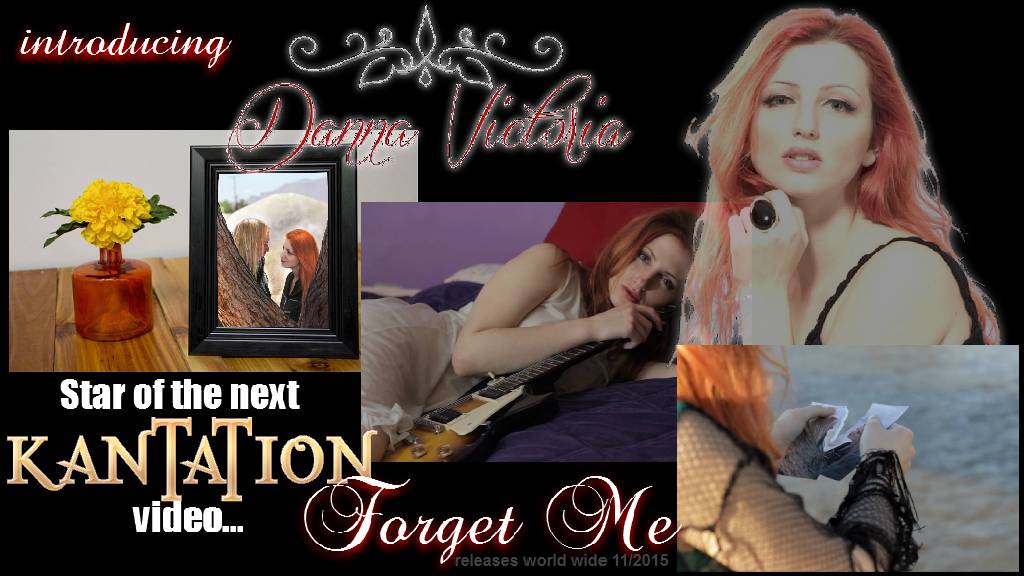 The Kantation guys are back to work with director Billy Baker, to work on their next video "Forget Me". We hit the Pawn Shop studios in Van Nuys, CA on Sunday October 4th to wrap it up!
This time, we introduce stunning Serbian model, Danna Victoria.  Still shots from the upcoming video can be seen on the attached image.
To coincide with the release, we're remixing the song with engineer Bryant Crawford and re-recording the background vocals and bass track with newest member, Jaye Sooter.
This revamped version of Forget Me will be available on a limited edition CD sampler scheduled for release at our NAMM weekend show, opening for the legendary Graham Bonnet (Rainbow, Alcatrazz, Michael Schenker Group, Impellitteri).
In addition to the Forget Me track, the disc will include a brand new original song (a sneak peek of the third upcoming album) and a surprise cover song TBA. This will be a VERY LIMITED RUN of only 50 discs. Once they're sold, they are gone forever.  We're offering a very special deal in advance of the release and in celebration of the new video… $20 and you'll get the limited edition CD and a ticket to to the NAMM weekend show with Graham Bonnet January 22nd.  You'll ALSO be listed in the rolling credits at the end of the video, as special valued member of the Kantation Nation.
*please note* ONLY 50 CDs will be produced, this is a very limited run and wont be available until late January, 2016. Tickets to the NAMM weekend show with Kantation & Graham Bonnet will mail out in November.
$20 includes Ticket to Graham Bonnet & Kantation show January 22nd (House of Metal in Santa Ana, CA) + Limited Edition CD + your name in the end rolling credits on "Forget Me" video