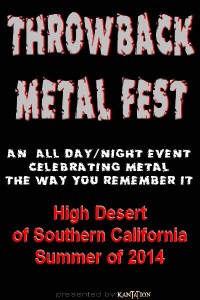 …and the idea is born. Throw a festival at our home base. The High Desert Community supported Kantation from the beginning.  So we will bring the festival to them. An all day event with bands that honor the "throwback" metal sound. Scheduled for the Summer of 2014. Visit www.kantation.com often for updated news.
From the very intro of The Maze you realize your in for wonderful and enjoyable musical ride. Free is another excellent track and in fact, there is relatively nothing on here that sounds "phoned in" or filler!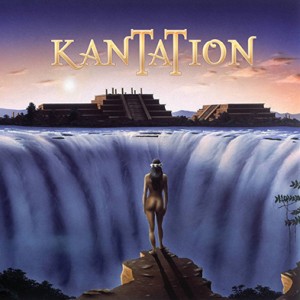 A new review online click on the graphic to read it
or by CLICKING HERE
Kantation is opening for the mighty Dio Disciples at M15 in Corona! This is a special show, don't miss it!
Get your tickets directly from Kantation by CLICKING HERE.
You'll not only avoid Ticketmaster fees, but you'll receive a FREE download of our album AND have the tix shipped to you at no additional cost.
CLICK HERE FOR GOOGLE MAP TO M15 AND CALENDAR DETAILS

Dio Disciples features Ronnie James Dio's Band Mates and Friends comprised of:
Singer – Mark Boals (Yngwie Malmsteen)
Singer – Oni Logan (Lynch Mob),
Guitarist – Rowan Robertson (Dio),
Bassist – Bjorn Englen (Yngwie Malmsteen),
Keyboardist – Scott Warren (Dio, Heaven & Hell),
Drummer – Simon Wright (Dio, AC/DC, UFO)
Join Kantation for their debut CD release party as well as their first show!
Kantation will be performing live along with special guest War Within!
We're showing love to the High Desert and making the CD available at this show before ANYONE else can get their hands on it. Our brothers in War Within will rock the stage… prepare for a night of power metal at it's finest!
NO COVER CHARGE! 🙂 CLICK HERE FOR GOOGLE MAP TO FROGEES