Kantation is currently in the studio to record their second album.
FIRST on the release list is a cover of the classic Saxon song "Power And The Glory".
The band has been performing it in concert to close their live sets for the past year, and by popular demand are going to include it on the next album (scheduled for release January 24th, 2015).
Just for this track, Kantation is collaborating with Billy Baker of Pawnshop Studios in Van Nuys.
As well, a "making of" video will be shot with them. All for release by the end of November.
CLICK HERE to place a pre-order for the new album for as little as $5.00!
Here's an advance preview of one track off the forthcoming album…
On Sunday September 21st, the Kantation boys commenced to tracking for the second album. Here's video capture of them listening back on the progress recording of "Walk Through Desire"… preorder your copy now! www.kantation.com/preorder
pick up the currentissue of Rock N Roll Industries magazine to read our latest interview… available at Guitar Center, Barnes & Noble and 7-11 stores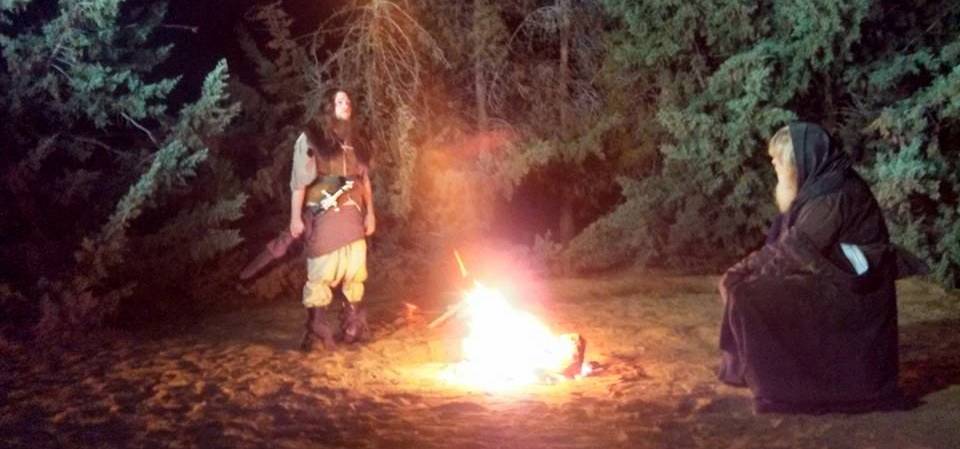 On March 16th we began production for our very first video. "The Maze" will be fully realized after about 8 scheduled shoots.
Pictures and stills from the first shoot are seen below.  We've enlisted the services of a start up company that caught our vision and, like Kantation,  has a heart for the local community. Keeping things close to home. They're called ShowGazum.  Our directors are Robert Du Haime & Alex Brady.
As heard on the CD and here,
The opening "scene" is with our wise old man (played by Andy Supple) sitting at the fire pit.  As a young, inexperienced warrior approaches, the older man asks "Are you still with us". The young warrior (played by Tyler Ohler) replies respectfully "I prepare to leave now".

In deep thought,  the wise old man admonishes "One does not look back on the journey until he has reached the center of the maze" …with that, the young warrior admits "I'm frightened"

"You should be" says the wise old man. And with that, our opening intro cuts away into what will be an unfolding journey through time as our young warrior "earns his stripes".  In the process, he becomes "timeless" and fulfills a prophecy to be an inspiration to the underdog,  the distressed, the down trodden.

The story line culminates in modern times where a young Kantation fan attending one of ours shows is needed to defend the honor of a young woman. A fight breaks out, and our young warrior makes his final appearance to give the young man courage.

THIS is where our Kantation Nation comes into the scene! On Sunday April 27th – 6:00, we need a big crowd to come out for the final night of shooting. We'll be honored to have you appear in our first video!

Please where dark clothes. Solids are best. No printed/silk screened tshirts UNLESS they're Kantation shirt (this is totally permissible and can be purchased HERE).
You'll also be asked to sign a waiver to appear in the video. FREE PIZZA and a good time is promised.
Go to to our Facebook event to click "going" by clicking here: https://www.facebook.com/events/448238021975629
here's a sneak peek preview: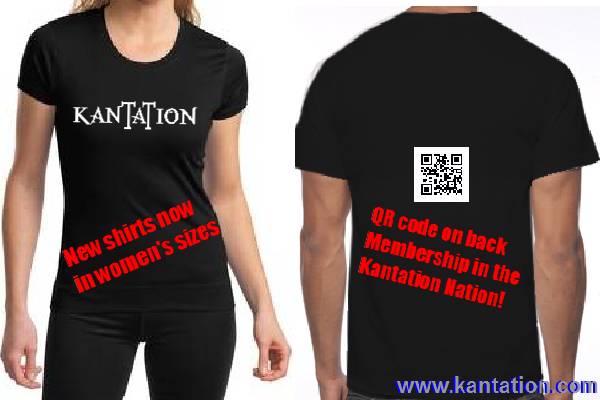 New tshirts available at our show with Uli Jon Roth during NAMM show weekend!.
CLICK HERE to buy tickets
CLICK HERE to purchase the shirt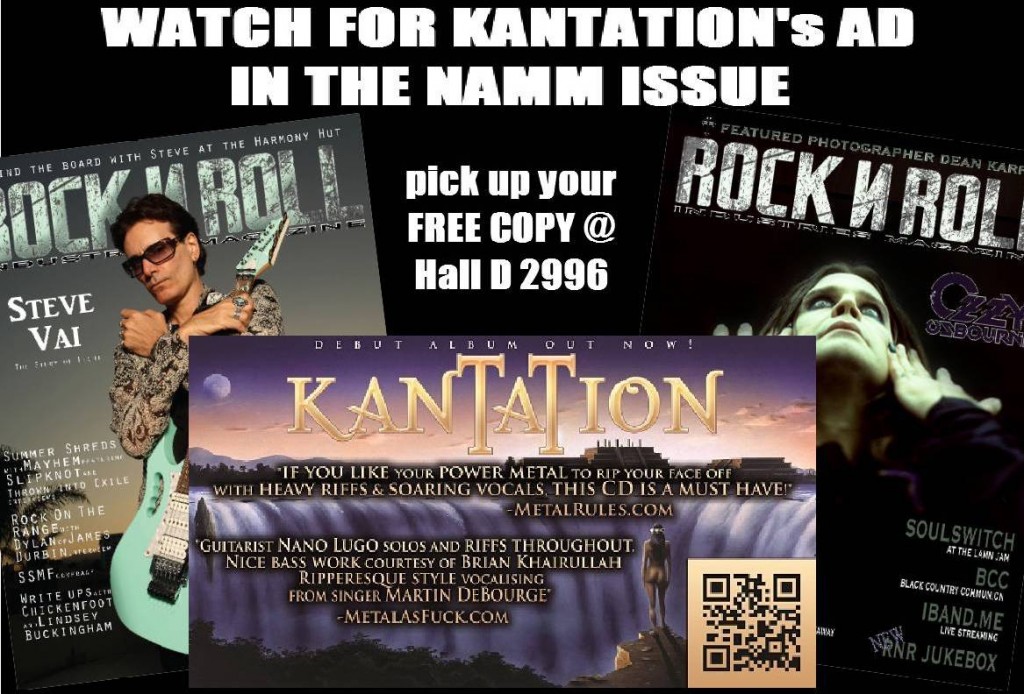 The band will be at NAMM 2014 – Anaheim Convention Center in January.  Come by booth D 2996 on the Main Floor & grab your free copy of Rock N Roll Industries Magazine – tell 'em Kantation sent you!
THEN make sure to catch our show THAT WEEKEND at The House Of Metal with uli Jon Roth. CLICK HERE to buy tickets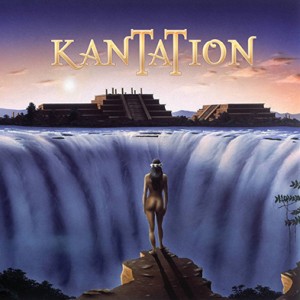 We're headed back to the studio to remix the debut album. At the board will be none other than Bryant Crawford! Look for it to be released in late January.
As a result, our first CD will be going out of print and hence becoming collectors items as only 50 were pressed!
We are also depleting our inventory of the tshirt featuring the album cover art.
So for a very limited time, at least until we've sold out of the few remaining CDs & tshirts – we're offering them both ONLY in a ticket package to the Uli Roth show on January 25th, 2013 during NAMM weekend.
As a bonus, you will be emailed mp3 updates of every track as it comes out remixed! This is an exclusive offer ONLY available to those buying this ticket package. The Uli Jon Roth ticket sells for $22 elsewhere, so for only an extra $8 you'll be getting this entire package – FREE SHIPPING.
CLICK HERE for that offer.